Fino Payments Bank Limited IPO
They are a growing fintech company offering a diverse range of financial products and services that are primarily digital and have a payments focus. They offer such products and services to the target market via a pan-India distribution network and proprietary technologies, and since 2017, they have grown the operational presence to cover over 94% of districts as of March 31, 2021.
Fino-Paytech Bank first became profitable in the fourth quarter of financial year 2020 and have been profitable in subsequent quarterly periods. In addition, in the financial years 2019, 2020 and 2021, the platform facilitated approximately 15 Cr, 31 Cr and 43 Cr transactions, respectively and had gross transaction value of ₹456,84 Cr, ₹944,52 Cr and ₹1,329,30 Cr, respectively.T
They operate an asset light business model that principally relies on fee and commission based income generated from the merchant network and strategic commercial relationships. Each merchant serves the banking and financial needs of its community, which in turn forms the backbone of the assisted-digital ecosystem, referred to as the "phygital" delivery model (i.e., a combination of physical and digital). The merchant's use of technology and the use of analytics on the data that they capture enhances the merchant's ability to cross sell the third party products that they also offer, to the existing customers, thereby increasing the potential revenue and opportunity to further customize the products and services offering. Such a merchant-led distribution model requires minimal capital expenditure cost because the on-boarding and setup capital expenditure costs are borne by the merchant, and accordingly, allows for operating leverage and efficient expansion in a timely manner. Through the "phygital" delivery model the merchants on-board customers and facilitate transactions, ensuring the network grows and the products and services are more accessible to a broader range of customers throughout India, giving Fino-Paytech Bank what they believe to be is a significant advantage compared to the competitors.
They have a strong leadership position within the Indian fintech industry, for instance
a) were ranked third among banks in facilitating digital transactions, as of February 2020 by the Ministry of Electronic & Information Technology;
b) had the largest network of micro-ATMs, as of March, 2021.
c) had the third highest deposit growth rate in financial year 2021.
Some of its products are : 
• Current accounts and Savings accounts (CASA),
• Issuance of debit card and related transactions,
• Facilitating domestic remittances,
• Open banking functionality (through their Application Programming Interface),
• Withdrawing and depositing cash (via micro-ATM or Aadhaar Enabled Payment System (AePS) and
• Cash Management Services (CMS).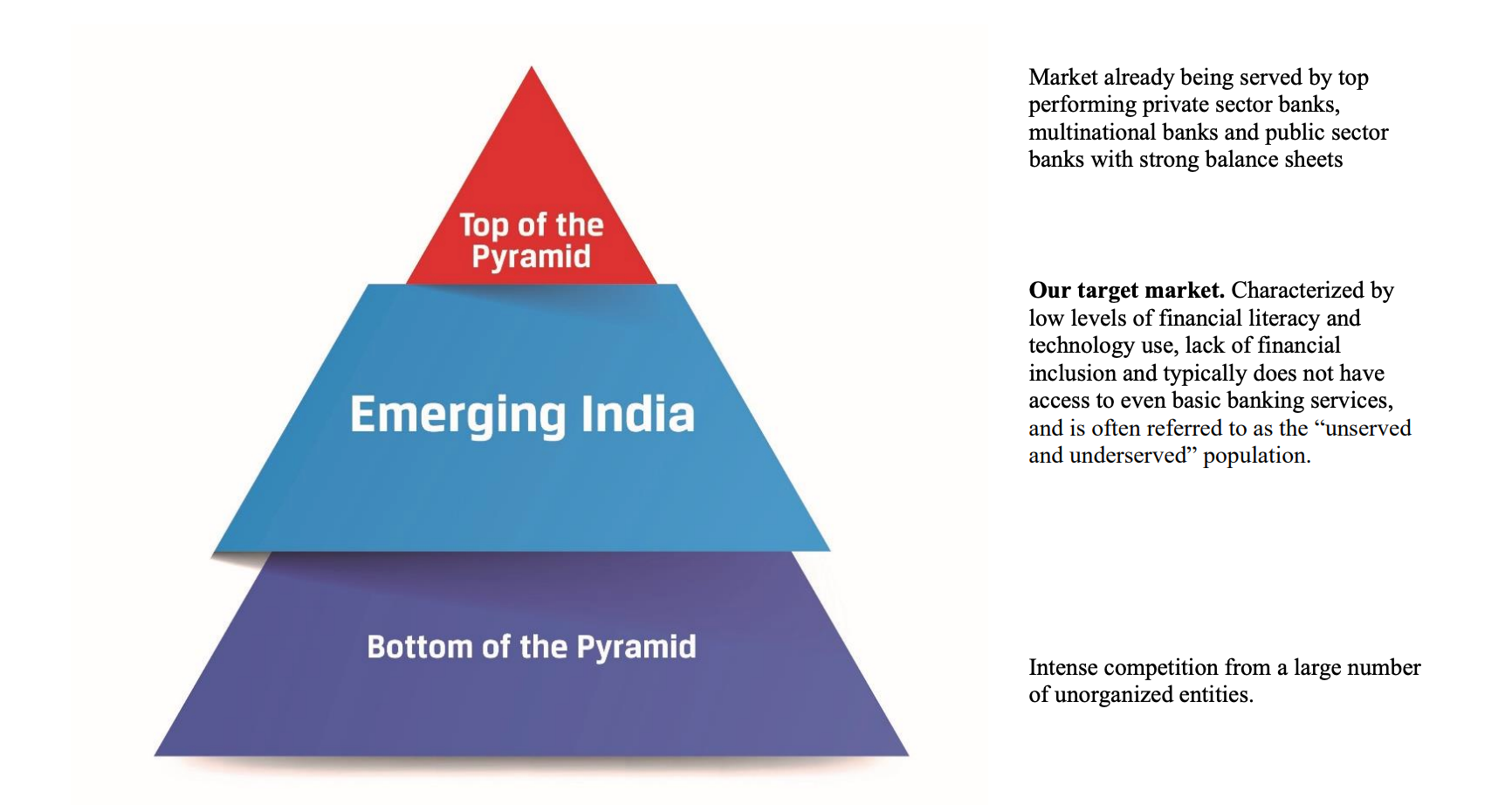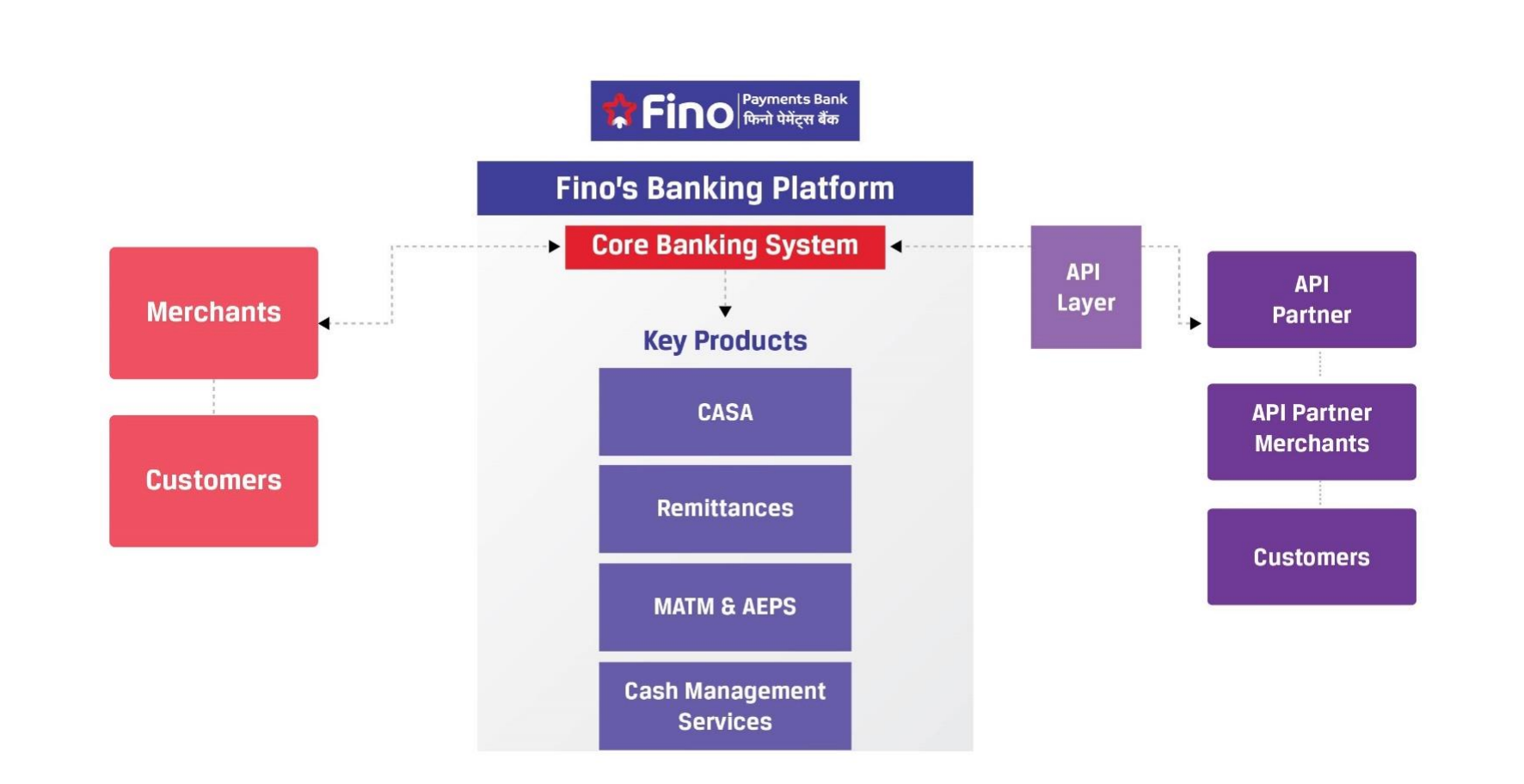 Competitive Strengths:
i. Unique DTP (Distribution, Technology, Partnership) network helps in better customer servicing
ii. Focus on technology development and in-house technological expertise
iii. Customer-centric and innovative business model
iv. Highly experienced management team
v. Vision of socially inclusiveness and empowerment
Objects of the Fino Payments Bank Limited IPO:
The Offer comprises of the Fresh Issue and the Offer for Sale. The Bank proposes to utilise the Net Proceeds from the Fresh Issue towards augmenting its Tier – 1 capital base to meet its future capital requirements. Further, the proceeds from the Fresh Issue will also be used towards meeting the expenses in relation to the Offer.
Fino Payments Bank Limited IPO Details:
| | |
| --- | --- |
| Open Date: | Oct 29 2021 |
| Close Date: | Nov 02 2021 |
| Total Shares: | 20802305 |
| Face Value: | ₹ 10 Per Equity Share |
| Issue Type: | Book Built Issue |
| Issue Size: | 1200 Cr. |
| Lot Size: | 25 Shares |
| Issue Price: | ₹ 560-577 Per Equity Share |
| Listing At: | NSE,BSE |
| Listing Date: | Nov 12 2021 |
Promoters And Management:
i. Rishi Gupta is the Managing Director and CEO of the Bank. He holds a bachelor's degree in commerce from University of Delhi. He is also a qualified chartered accountant and cost and works accountant and member of ICAI and ICWAI respectively. He is a founding member of the Bank and he was an employee of Financial Information Network and Operations Private Limited (erstwhile name of the Promoter, Fino PayTech Limited). Prior to joining Fino PayTech Limited, he worked with International Finance Corporation, ICICI Bank Limited and Maruti Udyog Limited. He is also the founding member of Business Correspondent Federation of India (BCFI) and has served as the Chairman of its Economic Affairs Committee. ii. Mahendra Kumar Chouhan is a part time chairman and an independent director in the Bank. He holds a bachelor's degree in science, and a master's degree in business administration from University of Indore. He also holds a certificate on Governing the Corporation: Global Perspectives in the Indian Context from the Wharton School, University of Pennsylvania, USA. He is a member of the International Integrated Reporting Council (IIRC), UK, Independent Appointment Committee of GRI, Amsterdam, Global Board of International Institute of Governance and Leadership, Amsterdam, and is a board member of IMC Chamber of Commerce & Industry. He holds a certificate from Global Corporate Governance Forum, IFC - World Bank Group, as trainer for the board of directors. He has previously served on policy making and regulatory committees such as SEBI Committee on Corporate Governance as well as the Ministry of Corporate Affairs Committee for the National Policy on Corporate Governance. iii. Suresh Kumar Jain is an independent director in the Bank. He holds a bachelor's degree in science (honors), Master's in Economics, and Diploma in Personnel Management & Labour Welfare. He is a certified associate of the Indian Institute of Bankers. He has been a banker for over 36 years and was a General Manager on Bank of India.
Financials of Fino Payments Bank Limited IPO:
| | | | |
| --- | --- | --- | --- |
| Particulars (in Cr) | Mar 21 | Mar 20 | Mar 19 |
| Interest Income | 20 | 18 | 19 |
| Other Income | 770 | 673 | 351 |
| Interest Expended | 9.5 | 9.8 | 5.5 |
| Operating Expense | 756 | 712 | 427 |
| Provisions and Contingencies | 4 | 1 | 0.9 |
| Net Profit/Loss for the year | 20 | -32 | -63 |
| EPS | 2.62 | -4 | -8 |
Comparison With Peers:
There are no listed companies in India whose business portfolio is comparable with that of our business and comparable to our scale of operations.
Recommendation on Fino Payments Bank Limited IPO:
Review and Recommendation of Fino-Payment Bank IPO by InvestorZone is 6/10 1. Fino-Payment banks appoints merchants across India to sell its banking products such as opening of Current and Savings Accounts, transfer of funds from one bank to another bank, Cash Management Services, etc. Apart from this, Merchant also cross-sell products such as Gold Loan, Insurance, Mutual Funds etc. The beauty of Fino-Payment Bank business model while on-boarding merchant is that they do not incur any cost. The whole cost is borne by merchant. So, it is an asset light business model... 2. Fino-Payment Bank is a technology led company. They onboard all the merchants via e-KYC, no physical verification is required. They have Cash Bazzar initiative that assists in identifying merchant locations and directing customers to the nearest merchant outlet. In the last 3 years, they have spent ~100 Crores in technologies. 3. They have presence in more than 95% districts in India. As on 31.03.2021, they have total 641,892 merchants and ~18000 Business Consultant to serve the financial needs of under-penetrated population of the country. 4. As they are Payment Bank which can't lend as per RBI, so, they till date they do not have any risk of NPA. But, most probably, next year they will get license of Small Finance Bank, then they can start lending services as well. 5. As this is the first payment bank, so it is difficult to find the valuation of the company. Now, we will have to see how much value market is willing to pay for the company. 6. Fino-Payment Bank is run by good quality management.
Lead Manager of Fino Payments Bank Limited IPO:
Registrar of Fino Payments Bank Limited IPO:
Company Address:
Fino Payments Bank Limited
Mindspace Juinagar, Plot No Gen 2/1/F, Tower 1, 8th Floor, TTC Industrial Area, MIDC Shirwane, Juinagar, Navi Mumbai – 400 706
Phone
: +91 22 7104 7000
Email
: basavraj.loni@finobank.com
Website
: 
https://www.finobank.com/
Discussion on Fino Payments Bank Limited IPO: