QMS Medical Allied Services Ltd IPO
i. QMS Medical is engaged in the marketing and distribution of a wide range of medical products as well as medical education services. They manage a wide range portfolio of products which are being sold under its registered brand name "QDevices" and they also manage distribution for other brands such as 3M, Heine, Rossmax etc. Further, the company organizes and provides medical education to members belonging to medical fraternity by partnering with renowned medical education institutions such as EACME. These programs are balanced with a global perspective from credible authentic courses with global Colleges and universities.
ii. The company aims to become the "first choice vendor" for all large and small pharmaceutical and medical companies which intend to procure products and services its offers for distribution as part of the branding, marketing and medical awareness initiatives. They have recently launched its brand "Qdevices", which is a vision of Atmanirbhar Bharat and working on Made in India concept with an intention to provide affordable and quality products in the market and strengthen our brand; so as to become a customer preferred medical device company.
iii. With an aim to offer a comprehensive range of products, QMS Medical has expanded its product portfolio, which has resulted in enhanced growth and profitability. The growth is further driven by its ability to make available an assortment of quality products under trusted brands. The company aims to impact lives of people through continuous skill development and hence provides various medical courses like PG Diploma in Cardiology, Masterclass in Diabetes & renel management, cardiology and cardiac rehabilitation etc. for continuous skill development.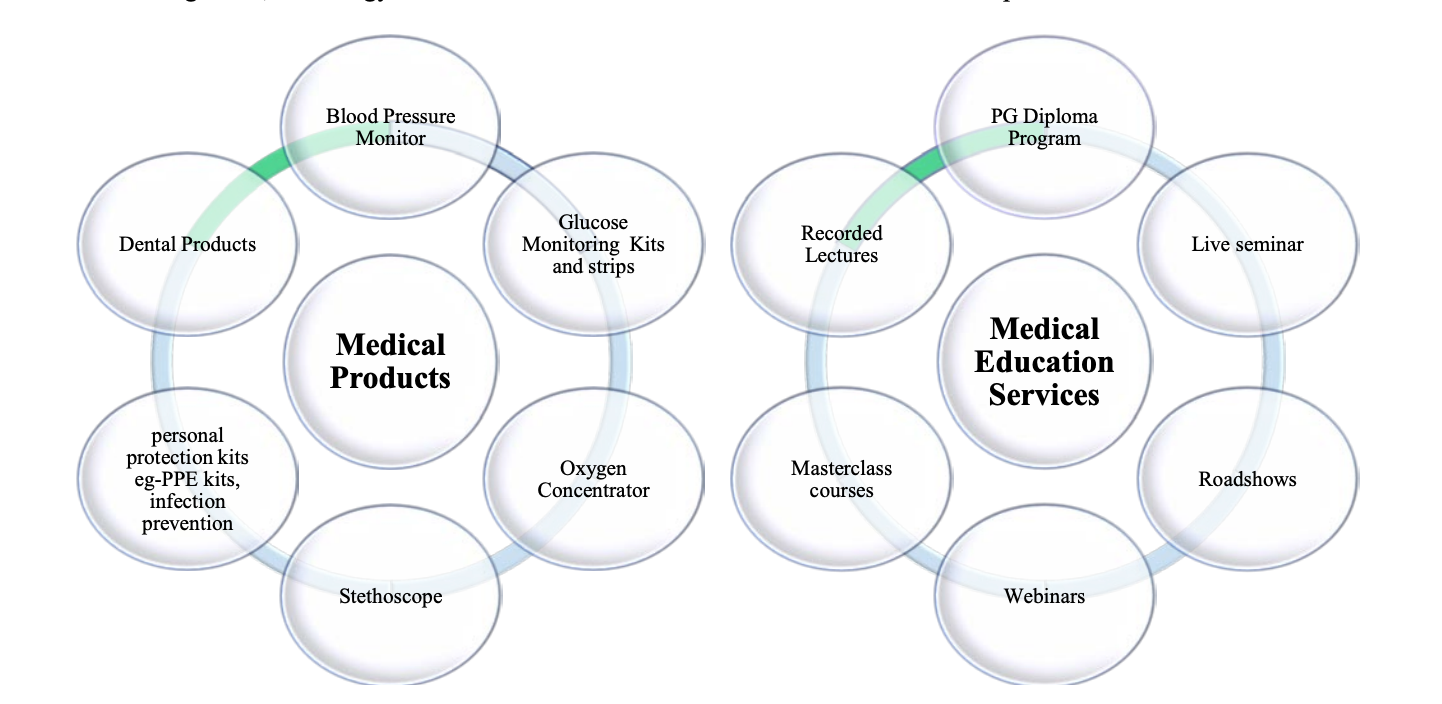 iv. The company market and help in distribution of the products across India through offline and online mode by means of its own website i.e. https://qmsmas.com. They believe that this distribution network ensures that our products are easily available in almost any part of India.
v. Competitive Strength :
(i) Experienced Promoter and management team with strong industry expertise and successful track record.
(ii) Existing well-established goodwill and client relationships.
(iii) Asset light business model and competitive products.
(iv) uality assurance.
Objects of the QMS Medical Allied Services Ltd IPO:
The Company proposes to utilise the Net Proceeds from the Fresh Issue towards funding the following objects: i. Funding additional Working capital requirements ii. General Corporate Purposes
QMS Medical Allied Services Ltd IPO Details:
| | |
| --- | --- |
| Open Date: | Sep 27 2022 |
| Close Date: | Sep 30 2022 |
| Total Shares: | 4,700,000 |
| Face Value: | ₹ 10 Per Equity Share |
| Issue Type: | Fixed Price Issue |
| Issue Size: | 56.87 Cr. |
| Lot Size: | 1000 Shares |
| Issue Price: | ₹ 121 Per Equity Share |
| Listing At: | NSE Emerge |
| Listing Date: | Oct 11 2022 |
Promoters And Management:
i. Mahesh Makhija, aged 51 years is the founding Promoter, Chairperson & Managing Director of the Company. In the year 1990, he graduated in the field of science with specialization in Mathematics from Wilson College, Mumbai. He has around 26 years of rich experience in the field of Pharmaceutical Industry. He is also the promoter and Director of the Group Company Queen's Promotional Services Private Limited. He is currently responsible for formulating business strategies and oversight of day to day functioning of the Company. ii. Guddi Makhija, aged 49 years is the Whole-time Director of the Company. She has completed a Bachelors Degree of Homeopathic Medicine and Surgery by Bombay University in the year 1995 and received a certificate of practitioner by Maharashtra Council of Homoeopathy, Mumbai in the year 1995. She possesses a rich 26 years of experience in the field of Homeopathic Medicine. Apart from handling the day to day affairs of the company and in order to pursue her passion, she is associated with Insight Integrated Wellness as a facilitator and contributes by providing workshops on Stress Management and discovery of potential. iii. Diti Makhija, aged 22 years is the Non-Executive Director of the Company. She has obtained a Bachelors' Degree in Health Science from Mumbai University in the year 2019. She is currently pursuing Bachelor of Homeopathic Medicine and Surgery from CMP Homeopathic Medical College. She has been associated for 3 years with the field of Health Science and Medicine. She is instrumental in making and maintaining cordial relations with various players in the medical field and also assists the Board in identifying new educational initiatives and programs.
Financials of QMS Medical Allied Services Ltd IPO:
Comparison With Peers:
There are no listed peer related to such business.
Recommendation on QMS Medical Allied Services Ltd IPO:
Lead Manager of QMS Medical Allied Services Ltd IPO:
Registrar of QMS Medical Allied Services Ltd IPO:
Company Address:
QMS Medical Allied Services Ltd
A1 A2/B1 B2, Navkala Bharti Bldg, Plot No16, Prabhat Colony, Near Santacruz Bus Depot Santacruz East, Mumbai-400055
Phone
: 022 6288 1111
Email
: contact@qmsmas.com
Website
: 
https://qmsmas.com/
Discussion on QMS Medical Allied Services Ltd IPO: