Parin Furniture Limited IPO
A) Overview of the Parin Furniture
i) Parin Furniture Limited is a provider of wide and exclusive range of furniture and lifestyle products for several consumers. The Company is managed by experienced and dedicated promoters to address the changing needs of customers in the furniture industry. They are consistent in supplying of quality products around the year as customized products are made available to them as per the market demand.
ii) The Subsidiary Company namely Pearl Furniture Private Limited has well-established manufacturing unit located at  Rajkot, having high tech equipment and design facility to manufacture various combination and size of products as per specification and needs of the customers. It is equipped with all facilities to execute all types of manufacturing activities such as Panel cutting, Edge bidding, Post-forming, Painting line, Fabrication, Moulding, Cutting and Polishing & Packaging, etc. The company is using the latest machinery & technology and keeps on upgrading its manufacturing set-up, design capabilities and workmanship to deliver superior quality products with on-time deliveries and with an emphasis on quality.
iii) The Company's core purpose is ―" To serve the world with a better lifestyle ".  The business network is spread in 18 States. They have COCO Flagship Retail Stores and around 900 dealers associated with them. They have huge stock keeping facilities having storage area with strong supply chain management. In addition to this, they have created Spacious, Specially designed showrooms for display of their various products like home furniture, office furniture, hospital furniture, institutional furniture etc".
iv) They also have a team of experienced, highly professional and skilled manpower. The Subsidiary has hired an international designer from Turkey who develops a new product design. To maintain space and remain competitive in today's changing marketplace, they have various business verticals like B2B, Projects – Government & Private, Retail and E-Commerce.
B)  Company's Products
(i) Home Furniture & Decor: The Company provides wide range of Home Furniture such as design bedroom sets, dining sets in metal and wooden, sofa sets, side tables, decor & arti-crafts like vases, wall art & wide range of soft furnishings.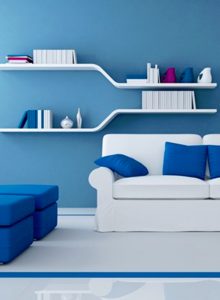 (ii) Office Furniture: Under this category, they provide office seating solutions, desks, workstations and storage units which are designed keeping in mind the requirements of the modern workplace. The Company offers complete solutions for office furniture designed to meet the growing demands of modern-day business.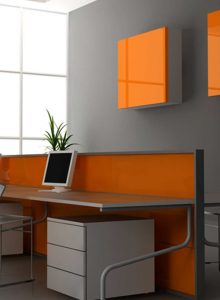 (iii) Hospital Furniture: Under this category, they provide hospital beds, side tables, cabinet, ward furniture etc. which are designed keeping safety, multitude of applications and functions in mind.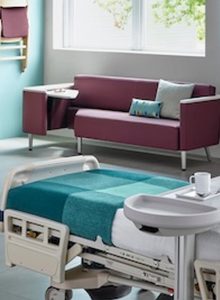 (iv) Institutional Furniture: Under this category, they provide chairs, tables, storage, lockers etc. Our storage and lockers provide singular flexibility, making it a useful storage addition to any working environment.
(v) Education Furniture: Under this category, they are offering a quality assured assortment of Educational furniture like chair with armrest, glass door cupboards, stool for science lab, study table with drawers, dual desks, writing table etc. to schools and colleges which are designed keeping in view of durability and comfort.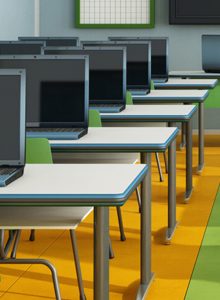 C) Corporate Video Of Parin Furniture
D) A look and Feel of Parin Furniture Manufacturing Unit
Objects of the Parin Furniture Limited IPO:
Objective of Parin Furniture Limited IPO are: 1. Repayment of certain Secured Borrowing availed by our Company 2. Funding the Working Capital Requirements of the Company 3. General Corporate Expenses 4. Issue Expenses
Parin Furniture Limited IPO Details:
| | |
| --- | --- |
| Open Date: | Sep 26 2018 |
| Close Date: | Sep 28 2018 |
| Total Shares: | 3,000,000 |
| Face Value: | ₹ 10 Per Equity Share |
| Issue Type: | Book Built Issue IPO |
| Issue Size: | 18.90 Cr. |
| Lot Size: | 2000 Shares |
| Issue Price: | ₹ 60-63 Per Equity Share |
| Listing At: | NSE Emerge |
| Listing Date: | Oct 09 2018 |
Promoters And Management:
Promoters of
Parin Furniture Limited
Company are:
(i) 

Mr. Umesh Dhirajlal Nandani
is the Chairman and Managing Director of the Company. He has been on the Board of our Company since its incorporation. He is a visionary entrepreneur who has approx. 35 years of experience in the furniture industry. He has played a pivotal role in setting up of a business of our Company. He currently oversees and controls overall business functions of our Company. Our Company has witnessed continuous growth under his guidance.
(ii)

Mr. Deven Dipesh Nandani
is the Non-Executive Director of the Company. He is a third generation entrepreneur from the family. He has 1 year of experience in the Furniture industry. He is pursuing business management studies and also manages the admin department of our company.
(iii)

Mr. Parin Umeshbhai Nandani
is the Non-Executive Director of the Company. He is a third generation entrepreneur from the family and has a wide exposure of global trends in the furniture industry. He is heading the sales & Marketing, institutionalized sales & B2B projects of our organization. Under his leadership, our company has fulfilled many government contracts, tenders as well as corporate projects
Capital Structure:
| | |
| --- | --- |
| (i) Authorized Share Capital 1,25,00,000 Equity shares at FV@10) | 12.5 Cr |
| (ii) Issued, Subscribed,& Paid-up Share Capital Before Issue (81,18,000Equity Shares at FV@10) | 8.118 Cr |
| (iii) Present Issue ( 30,00,000  Equity Shares at FV@10) | 3 Cr |
| (iv) Reservation for Market Maker (160000 Shares at FV@10) | 16 Lakhs |
| (v) Reservation for QIB(28,40,00 Equity Shares at FV@10) | 10% |
| (vi) Reservation for HNI(15,62,000 Equity Shares at FV@10) | 55% |
| (vii) Reservation for Retail( 9,94,000 Equity Shares at FV@10) | 35% |
| (viii) Paid Up Share Capital after the issue | 11.118 Cr |
Financials of Parin Furniture Limited IPO:
Particulars
For the year/period ended (in Rs Lacs)
31-Mar-2018
31-Mar-17
31-Mar-16
31-Mar-15
31-Mar-14
Total Assets
4,663.61
4,344.86
3,963.39
1,948.67
1,673.60
Total Revenue
6,459.34
5,994.04
6,178.46
2,875.78
3,002.76
Profit After Tax
261.78
135.54
101.57
27.53
60.82
Comparison With Peers:
The Established brand Nilkamal is trading at Adjusted P/E of 22 and EV/EBITDA of 11.3 while on standalone basis Parin Furniture is asking Adjusted P/E of 26 and EV/EBITDA of 12.5. The issue looks overpriced. Even on the Consolidated basis, the Parin Furniture is asking an Adjusted P/E of 22.75 and EV/EBITDA of 9.13 which still looks fully priced as compared to Nilkamal. The Nilkamal is a regular dividend paying company while Parin Furniture has not declared any dividend on the Equity Shares in the past five financial years.
Recommendation on Parin Furniture Limited IPO:
Review and Recommendation of Parin Furniture Limited IPO from our team is:4/10 [The issue is fully priced based on Adjusted P/E of 22 on a consolidated basis as compared to Nilkamal. The exceptional rise in Profit for FY18 looks quite fishy. However, if good subscription comes than listing gains may be expected]
Lead Manager of Parin Furniture Limited IPO:
Registrar of Parin Furniture Limited IPO:
Company Address:
Parin Furniture Limited Plot No. 6, Revenue Survey No. 149, National Highway, at Vavdi, Gondal Road, Rajkot, Gujarat – 360 004, India. Phone No. +91-281-3300777 Fax No. +91-281-3063000 E-mail: cs@parinfurniture.com Website: www.parinfurniture.com
Bid Details of Parin Furniture Limited IPO as on
28-Sep-2018 18:00:00 IST
| Category | No.of shares offered | No. of shares bid |
| --- | --- | --- |
| | 284,000 | 284,000 |
| | 1,562,000 | 2,950,000 |
| | 994,000 | 3,714,000 |
| | 160,000 | 160,000 |
| | 3,000,000 | 7,108,000 |
| | |
| --- | --- |
| QIBs Subscription | 1.00X |
| HNI Subscription | 1.89X |
| Retail Subscription | 3.74X |
| Total Subscription | 2.45X |
Discussion on Parin Furniture Limited IPO: