August 28, 2023
Posted by:

Umesh Paliwal

Category:

Blog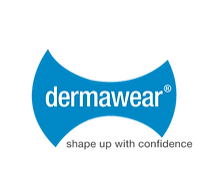 Summary of Business
C P S Shapers Limited, operating under the brand names "Dermawear" and "YDIS," is a key player in the shapewear industry. The firm has a dual-distribution model encompassing both e-retail and offline channels. With an evolving product mix and a broad customer base, it shows promising growth, as evidenced by rising revenues over the last three fiscal years.
---
Brand and Product Portfolio
Brand Equity
"Dermawear" and "YDIS" are well-recognized names in the shapewear industry, backed by the motto "Shape up with Confidence" and "Your Dress Is Shapewear."
Product Diversification
The firm has diversified its product offerings over time, moving into categories like Sports Bra, Tummy Reducer, and Masks. This enables the company to tap into various market segments and capitalize on emerging trends.
---
Financial Health and Valuation
a) There has been consistent year-over-year growth from FY21 to Fy23. The revenue has grown from INR 14 Cr in Fy21 to INR 36 Cr in Fy23. This is 60% CAGR growth.
b) The PAT has also increased from 38 lac in Fy21 to 2.46 Cr in Fy23.
c) In the last 3 years, company has generated ~4 Cr of Cash from operations.
d) ROE (Post IPO) = 2.46/12.85 = 19%
e) PAT (Fy23) = 2.46 Cr, EPS = 11.71
f) P/E = 16x which looks reasonable
Online vs Offline Sales
Online sales contributed to 34.56% of the revenue for Fiscal 2023, showing a healthy balance with offline sales. This diversification of revenue streams enhances the company's resilience against market fluctuations.
---
Distribution Network
Domestic Presence
The company has a robust distribution network covering 28 states and 8 Union territories in India.
International Expansion
Exports have started to five countries, which could be a significant revenue stream in the future. However, as of now, the majority of sales are domestic.
---
Operational Efficiency
Manufacturing and Warehousing
With a manufacturing facility in Meerut and two warehouses in different states, the company seems well-equipped to meet demand and ensure timely deliveries.
Online Sales Channels
The firm is registered on multiple online platforms, including its own website, thereby increasing its market reach.
---
Risks and Challenges
Dependence on Domestic Market
97.64% of the revenue still comes from the domestic market, indicating a potential risk if the local market faces economic downturns.
Product Material
The products are made from a blend of cotton, polyester, and spandex, and any supply chain issues with these materials could impact production.
---
Future Outlook
Technological Innovation
The company aims to leverage new technologies to improve customer experience, which could be a significant growth driver.
Market Trends
The increasing demand for shapewear and related apparel indicates that the company is in a growing industry, which bodes well for future business.