September 18, 2023
Posted by:

Umesh Paliwal

Category:

Blog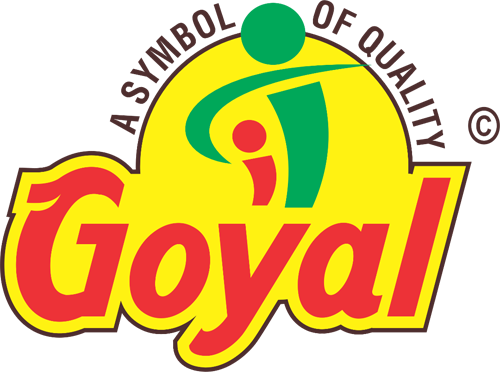 Business Overview
Goyal Salt Ltd. is a Jaipur-based enterprise specializing in the production of various types of salt, including triple refined free flow edible salt, industrial salt, and double fortified salt. Established in 1985, the company has grown considerably over the years, pioneering the first iodized salt plant in North India and undergoing various technology upgrades.
Land and Production Capacity
The company owns 80 Bigha of land for mining raw salt and between 400-450 Bigha near Sambhar Lake for salt production. The company has installed various plants with capacities ranging from 200 metric tons to 700 metric tons per day, thereby securing a significant production scale.
Market Presence, Revenue and Valuation
1. Goyal Salt is currently operational in 13 Indian states and has a distributor network of 65-70 entities.
2. In Fy21, Fy22 and Fy23 they have clocked a revenue of INR 60 Cr, INR 66 Cr and INR 117 Cr, respectively.
3. In Fy21, Fy22 and Fy23 they have clocked a PAT of INR 63 lk, INR 68 kh and INR 353 lk, respectively.
4. Goyal Salt Gross Margins are between 43 to 50% from FY21 to Fy23.
5. As on 31.03.2023, they have ~9 Cr of Short term borrowings and no Long Term loan.
6. They have manageable ~46 receivables days. Also generating cash in Fy22 and Fy23 from operation which is a good sign.
7. The company aims to expand its reach to 20-25 states. Their projected revenues are INR 130-140 crores for the next year, with future projections being INR 200 crores in 2025 and INR 300-400 crores in 2026.
8. They have NPM of around ~3% in Fy23. If we assume they will same NPM in Fy25, then expected Profit would be 9 Cr to 12 Cr. If we give P/e of 20x to this Goyal Salt, the Mcap would be INR 180 Cr to INR 240 Cr.
9. The Goyal Salt is coming up with an IPO at INR 38 per share and Mcap of INR 68 Cr.
So, if we go by the words of management, there can be a potential upside of 2.6x to 3.52x in the share price assuming P/E multiple of 20. Remember, the IPO is coming at P/E of ~20x.
Business Model
Goyal Salt operates through a B2G (Business to Government), B2B (Business to Business), and B2C (Business to Consumer) model. While their primary focus has been on B2G and B2B, they are increasingly focusing on their B2C segment for higher margins and brand visibility.
Marketing and Competitive Strategies
1. B2G: The company aims to be cost-competitive by assessing competitor pricing and working towards cost reduction.
2. B2B: They are consulting distributors to match rates and improve quality.
3. B2C: The company aims to improve brand visibility through marketing efforts and plans to appoint district-wise distributors.
4. Branding: A significant strategic move for Goyal Salt is moving into branding, which gives them an edge in a market that is largely unorganized and unbranded.
Operational Strengths
1. Salt Box System: Goyal Salt has its proprietary salt box system which meets 25% of their raw salt requirements, thus increasing their bargaining and purchasing power.
2. Solar Plant: A 500 kW solar plant helps in reducing electricity costs.
IPO and Capital Utilization
The funds generated will be used for machinery investment, appointing a brand ambassador, and securing working capital.
Risks
1. Working Capital: The company needs sufficient working capital to procure salt within a three-month window to ensure cost-effectiveness. The salt raw material is only available between April to June every year. So, salt companies need working capital in this quarter only.
2. Environmental Factors: The salt business is sensitive to weather conditions which can affect raw salt production.
Market Opportunity
India, being the 30th largest salt-producing country, has a market worth between INR 7,000 to 9,000 crores. Goyal Salt aims to capitalize on this by focusing on both edible and industrial salt markets.
Conclusion
Goyal Salt Ltd. is well-positioned in the salt industry with a robust business model, expansive production capabilities, and a diversified customer base. Their upcoming IPO and focused marketing strategies are expected to propel them into a leadership position in both the national and potential export markets.