June 16, 2018
Posted by:

Umesh Paliwal

Category:

Blog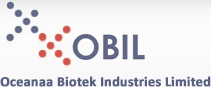 Yes indeed it is a good share to buy at around 74–80 level for good gain in future. Below is the complete analysis of the company.
a) Company's Overview

Company started with food testing laboratory aims to achieve complete safety by sampling and testing of each day's production and to make sure that the seafood process adheres to the highest industry standards and meticulous product specification.·
On gaining grip over the Shrimp Cultivation and with the help of Promoter's expertise & aptitude in Hatchery business, the Company purchased a Hatchery business with a capacity of 400 million seed per annum (the survival has taken into 40%) during August, 2014 located at keelaiyur village, sirkali talk, nagapattinam District, Tamil Nadu. As a favorable outcome of Hatchery business Company has recorded revenue of Rs. 46.47 crore in 2015 compared to Rs. 6.70 crore in the year 2014. Resulting in increased profit of Rs. 80 lakhs in 2015 compared to Rs. 34.79 lakhs in 2014.
Without the maturation facility, the company had struggled in producing the good quality seed at right time. To cope up with the magnified evolution of the Hatchery Industry and eternal support received from the stakeholder, the Company invested in acquisition of another Hatchery which possess capacity of 250 million seed production and a big maturation facility which can hold 1600 pairs of brood stock at a time from a partnership firm, a Chennai based firm engaged in rearing of prawn seeds and trading of prawn seeds.
To bring lot of prawn farmers to purchase our seed, the company is giving the testing service as discount to the farmers for which the value for one test is very minimal when we compared to their purchase volume and value.
b) Company's Business
1.BROOD STOCK MANAGEMENT
Method Involves manipulating environmental factors surrounding the brood stock to ensure maximum survival and increase fecundity. A matured, full grown Broods measuring 36 to 40 gms were imported from United States for reproduction, under goes a detailed examination by Aquatic Quarantine Facility, Chennai, to facilitate a regulated mode of introduction of non-native L. vannamei[ White leg Shrimp] into India.
2. Testing Services Offered
i) Food Microbiology: Microbiological analysis is important to determine the safety and quality of food.
ii) Molecular Biology – Molecular biology explores cells, their characteristics, parts, and chemical processes, and pays special attention to how molecules control a cell's activities and growth.
iii) Food Analytical Chemistry – Analytical Chemistry can determine the presence of a known chemical in a food. The nutritional value of food is determined by chemical analysis for components such as protein, fat and carbohydrates. Even the calorie content is calculated from chemical analysis. Our trained staff use state-of-the-art equipment in this practice.
c) Financials of the Company
1. Assets and Liabilities Parameter
Year
Asset(cr)
Liabilities(cr)
Net Worth(cr)
Book Value
D/E
Receivable days
FY15
13.42
3.2
10.22
17.03
0.3
40
FY16
19.45
7.48
11.97
19.95
0.6
28
FY17
21.86
8.17
13.69
13.42
0.6
48
FY18
60.42
15.18
45.24
33.35
0.3
65
2. Profit n Loss Parameter
Year
Revenue(cr)
PAT(cr)
EBITDA 
Price
Mcap(cr)
No. of Shares
Macp/

Sales

RONW
EPS
P/E
FY15
46.45
0.81
4%
6
4
60Lacs
0.08
8%
1.4
4.4
FY16
32.14
2.18
15%
12
7
60 Lacs
0.22
18%
3.6
3.3
FY17
36.7
2.7
14%
50
51
1.02 Cr
1.39
20%
2.6
18.9
FY18
60.45
10.94
33%
150
203
1.35 Cr
3.37
24%
8.1
18.6
CMP
71.2
97
1.35 Cr
1.60
8.8
3. Cash Flow Statement(all figures in Cr)
Particulars
 FY17
FY16
FY15
(i) Net Cash Generated from Operation
0.05
1.05
2.17
(ii) Net Cash Generated from Investment
-0.11
-0.6
-8.04
(iii) Net Cash Generated from Financing Activity
-0.04
-0.04
3.79
(iv) Total[ (i)+(ii)+(iii) ]
-0.1
0.41
-2.08
(v) Cash and Cash Equivalents at the Beginning of the Year
 0.4
0.06
2.14
(vi) Cash and Cash Equivalents at the end of the Year
 0.3
0.47
0.06
Note:
1.For calculation of Mcap the price of share at 1st Day of the April of the concerned FY is taken.
2. For calculation of P/E the price of shares at the 1st Day of the April of the concerned FY is taken.
3. No.of shares outstanding are calculated on 31st March of the concerned FY.
4. Mcap/Sales less than 2 is ideal. The M.cap/Sales at CMP of 71 8.06.18 is 1.60.
5. The company is almost debt free.
6.The company's EBITDA margins for the FY17-18 is at staggering 33% which is excellent.
7.The company has super RONW for the year FY17-18 at 24%.
8. At CMP of 71[08.06.2018] the company is available at P/E of 8.
d) Latest news related to the stock
As per Auditors reports , the company has not deposited Income tax Rs.76 Lacs(FY16-17), Rs.1.71 Cr(FY17-18), and Rs. 2.42 Lacs(17-18), PPF Rs.31245(FY17-18) and DDT of Rs.16.56 Lacs(FY17-18). However, all these taxes are already adjusted in the books so it will not impact P/L statement going forward. Moreover, as per management they will pay all the dues in this financial year[ FY18-19]. PLease note the stock is under ASM category.
e) Recommendation
     Rating 6/10.