January 19, 2019
Posted by:

Umesh Paliwal

Category:

Blog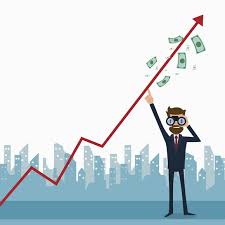 We all in life want Wealth, Peace, and Happiness. As Peace and Happiness come from within the Wealth comes from outside. We all strive hard in life to get wealth. To get Wealth, Boys do Jobs, Men do Business and Legend do Long Term Investment in Equity. So today, we will shift our attention from the conventional shares listed on the NSE and BSE Exchanges and study some of the brightest stocks which may become multi-bagger in future and are still trade in unknown territory of Unlisted Market which remains out of reach for most of us.
We will start our article with the quote from a great investor of all time Warren Buffet on Long Term Investment:
" Someone's sitting in the shade today because someone planted a tree a long time ago."
Meaning: This Means it takes time and patience to enjoy the fruits of labor. When you plan for the future, good things can happen.
In line with the vision of Warren Buffet, we are presenting a study of 5 stocks which are unlisted but may become wealth creator in future if look upon at right time.
1. HDFC Securities[Price= Rs. 10,200 ]
This is the most trusted stock Broker in the Indian Stock Market carrying the legacy of HDFC from last 18 years. HDFC securities were founded in the year 2000 and are headquartered in Mumbai with branches across major cities and towns in India.
Along with offering stock broking services, HDFC securities is also a distributor of financial products.
Currently, HDFC security is a subsidiary of HDFC Bank. HDFC Bank holds 97.67% of Shares as on 31.03.2018.
Financials

| | | | | | |
| --- | --- | --- | --- | --- | --- |
| Year | Revenue(Cr) | PAT(Cr) | EBITDA % | PAT(%) | EPS |
| 2016 | 401.60 | 133.34 | 53% | 33% | 86 |
| 2017 | 553.20 | 215.90 | 62.00% | 39.03% | 139 |
| 2018 | 788.25 | 344.42 | 68.00% | 43.69% | 222 |
The company has shown tremendous growth in term of revenues in the last 3 years and it is the second largest broker in India in terms of clients. The Share is currently trading at Rs. 10,200 Price in the unlisted market.
Future of Stock Broking In India
With the advent of Technology, the investment in the stock market is getting easier day by day as compared to 10 years back.  With the super cool trading apps, Algorithm Trading the interaction with broker has become very less which saves broker time, employee expense etc. and increase the profitability. The advent of Discount brokers in the past few years have completely changed the broking industry by leveraging the power of mobile and Internet to reduce the cost drastically for the investor. Today we can trade on fingertips with the mobile phone. With Artificial Intelligence and Machine Learning brokers can easily identify the investment goals of the investors and can suggest investment ideas as per need. This will bring more people to the vicinity of Investment. However, as per statistics, only 3-4% of Indians invest in Market as compared to 30-40% in Developed Country. Therefore in the country like India the opportunity for the brokering business is huge, but with opportunity comes a competition, so to remain competitive in this market every broker needs to leverage technology for their advantage and who so ever use it will remain a leader in this segment.
Going by this, HDFC Securities is using " PRO-terminal" , an Advance Trading Platform and "Digify" , a paperless Mutual Fund Investments to make it easy for users to do investment.
2. Paytm[ Price= Rs. 18000 ]
 Paytm is India's Largest E-commerce Payment systems and a digital wallet company based out in Noida. The company was founded by Vijay Shekhar Sharma in 2010. Vijay Shekhar Sharma Holds 16.36% of shares in the company. Alibaba.com a Singapore E-Commerce Private Limited holds 9.24% shares and Alipay Singapore E-Commerce Private Limited is the biggest shareholder with 37.47% shares of the company.
In the FY17-18, the company has incurred a loss of close to 1600 Cr to huge capital expenditure in creating a brand and establishing its business activity. The company is spending a lot to remain competitive in the market. If we go by the Unlisted Price of Rs. 18000 in the market, the Current Mcap of the company is close to 1 Lakh Crore. Recently, the share price surged as Warren Buffett-owned Berkshire Hathaway Inc. has invested an undisclosed amount in the company, in a rare deal for the world's best-known investor who typically avoids internet firms.  The investment in the company by Great investors itself speaks about the company's future prospects.
In the past we have seen how Flipkart which was started10 years ago has not generated a profit in a single year but sold to Walmart at Rs. 1 Lakh Crore which is the biggest business acquisition in the history of India. All the shareholders of the company become a millionaire overnight. So Paytm might be that opportunity again for the investors.
 3. HDB Financial Services[ Price= Rs. 890 ]
Our third Gem is again from the patronage of HDFC brand a HDB Financials Services Limited.
HDB Financial Services (HDBFS) is a leading Non-Banking Financial Company (NBFC) that caters to the growing needs of an Aspirational India, serving both Retail & Commercial Clients.
Incorporated in 2008, they are a well-established business with strong capitalization. HDBFS is accredited with CARE AAA & CRISIL AAA ratings for its long-term debt & Bank facilities and an A1+ rating for its short-term debt & commercial papers, making it a strong and reliable financial institution.
The company provides loans like Gold Loans, Auto Loans, Personal Loans, loans against Mutual Funds, Enterprise loans to Small and Medium Businesses and Asset Financing.
The company has 1165 branches in 831 cities in Indian as on 31st March 2018.
In the Year 2018, the company has clocked Revenue of 7061 Cr with a Profit of 951 Cr.  The Company has shown Revenue Growth and PAT Growth of 43% and 46% respectively, in the last 5 years.
The share price of HDB Financial Services currently traded in Unlisted Market at close to Rs. 890 per share as compared to Rs.1150 during HDFC AMC listing.
4. ICEX[Price= Rs. 14]
Indian Commodity Exchange Limited (ICEX) is SEBI regulated online Commodity Derivative Exchange. Headquartered at Mumbai, the exchange provides the nationwide trading platform through its appointed brokers.
This works similar to National Stocks Exchange and Bombay Stock Exchange.
Some of the Prominent shareholders are MMTC Ltd, Indian Potash Ltd, KRIBHCO, IDFC Bank Ltd, Reliance Exchangenext Ltd and Indiabulls Housing Finance Ltd.
At present, the exchange allows trading of the following commodity in their exchanges.
1. Agri Products (Black Pepper, Cardamom, Castor seeds, Rape Mustard Seeds, Soya Bean Oil).
2.Plantation ( Rubber, Raw Jute, Guar Seeds, Isabgul seeds).
3. Non-Agri-Products ( Diamond and Steel)
The company has clocked a Revenue of 14.74 Cr in the FY17-18 as compared to 4.31 Cr last year. The company has incurred a loss of 23 Cr in FY17-18. However, the company is on a turnaround path and can be a very good investment candidate.
5. Studds Accessories[ Price= Rs. 850 ]
They are the largest two-wheeler helmet manufacturer of the world (In terms of a total number of helmets sold in FY 2018 (source: F&S Industry report) diligently serving their customers with safety, style, and comfort.
With a market share of more than 25% in India, they have established themselves as the largest organized player in the industry. Since their incorporation in 1983, they have witnessed sustained growth in their business. What started as small manufacturing set up is today 2 manufacturing facilities company spread across almost 6 acres in Faridabad, Haryana.
Revenue Model
(a) The company sells a helmet in the range of Rs.825 to 2165 under the brand name Studds having a market share of 25% as on FY18.
(b) The company sells a helmet in the range of Rs.2300 to 9800 under the brand name SMK having a market share of 27.79% as on FY18.
(c) Apart from selling a helmet the company also in the business of Motorcycle Accessories like Jacket, Gloves, Glass etc.
(d) The 90% of the Revenue comes from Helmet division and 10% comes from Motorcycle Accessories.
(e) The 92.3% of the business comes from the Domestic Market and rest 7.97% comes from Export.
The company recently got approval from SEBI for IPO on 17.12.2018
The Company has clocked Revenue of 341 cr in FY18 as compared to 311 Cr last year. The company Current Valuation is close to 1500 Cr. The company has excellent ROE and ROCE of close to 28% and 32% in FY18.
With IPO in range, this can give good candidate of potential return.
For more such hidden gems you may visit www.unlistedzone.com