August 9, 2018
Posted by:

Umesh Paliwal

Category:

News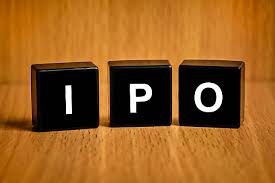 CreditAccess Grameen Limited IPO subscribed 36% on the Second Day of opening till 16:45 PM.
The IPO so far has received a poor response from QIBs, HNIs, and Retail Investors as concern are looming high that due to stretched valuation the listing gain can be minimal.
Nowadays PE investors are finding IPOs as a partial exit route of their investment which they have done during the initial stages of the company. In this process, they try to bring IPO at a higher valuation in order to earn an extra profit and almost left nothing for investors to catch.
The recent examples were Varroc Engineering and TCNS Clothing Limited, both the IPOs were partial exit route for PE investors and not to our surprise both the IPOs are underperforming. The TCNS Clothing is languishing almost 8% below the issue price and Varroc Engineering hovering near Issue price. So we can conclude that IPOs coming via Offered For Sale route at rich valuation is not giving good return lately.
So do we need to worry about CreditAccess Grameen Limited IPO being an OFS and the answer is, Yes!. The performance so far is dictating the same term. The IPO is valued at P/B of 2.95x which is on the higher side. However, to make any investment decision one should have to closely look tomorrow's subscription figure as till date things are looking gloomy for the IPO.