September 30, 2019
Posted by:

Umesh Paliwal

Category:

Blog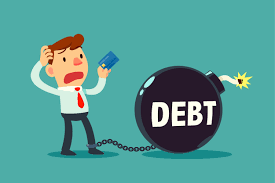 We have sourced data from the Ministry of Finance to look at how much Government debt has been increased over the quarter.
It is observed that during April to June-19 there is a 4.4% increase in internal debt and 3.5%  in external debt of Government as compared to the previous quarter.
The [Govt. Debt/GDP] ratio is still quite a comfortable figure so there is no such worry as pointed out by opposition party yesterday about rising Government debt.
Central Govt debt( fig in lakh cr)
Category
Apr-June(19)
Jan-Mar(19)
Increase
Internal
73.79
70.66
4.4%
External
5.3
5.12
3.5%
Other Liability
9.38
8.89
5.5%
Total Debt
88.47
84.67
4.5%

Internal Debt ( Main head )

Category
Apr-June(19)
Jan-Mar(19)
Increase
Market loans
56.58
55
3%
91 day Treasury Bills
1.89
0.92
105%
14 day Treasury Bills
1.12
1.22
-8%
182 day Treasury Bills
1.44
1.19
21%
364 day Treasury Bills
1.98
2.08
-5%
Securities against Small Savings
6.04
6
1%
Source: Ministry of Finance