Roni Households Limited IPO
Roni Household Limited was incorporated on 9th October 2017 in Mumbai Maharashtra.
Roni Household Limited currently trades in Plastic granules and Plastic household products which includes Tub, Buckets, Ghamela etc. They intend to further expand their business by manufacturing plastic products for household use.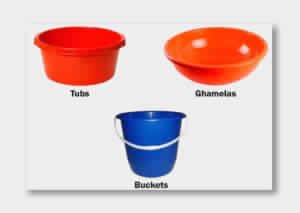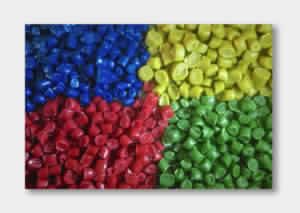 They have taken a land on lease in MIDC Jalgaon for the proposed manufacturing unit. A part of their proposed manufacturing unit has been set up on the leased land. The trial manufacturing process for a small part of the proposed capacity has recently commenced.
Roni Household Limited plans to leverage its promoter networks in the Trading community of Jalgaon and strong balance sheet situation to increase its presence in the plastic products. The Company is in the process of building a quality and innovation focused trading and manufacturing vertical as well as developing a strong team to cater to its proposed increased operational needs.
Since the company was recently incorporated they have not completed a full financial year, however, they have reported a robust operating performance for 6 months period ended March 31, 2018 wherein the Sales, EBIDTA, and Profit after Tax were 429.70 lakhs, L 10.58 lakhs, and 7.80 lakhs respectively.
Objects of the Roni Households Limited IPO:
Objective of
Roni Households Limited IPO
are: (a) Working Capital Requirements (b) Repayment of Unsecured loan (c) Funding expenditure for General Corporate Purposes
Roni Households Limited IPO Details:
| | |
| --- | --- |
| Open Date: | Nov 19 2018 |
| Close Date: | Nov 22 2018 |
| Total Shares: | 15,00,000 |
| Face Value: | ₹ 10 Per Equity Share |
| Issue Type: | Fixed Price Issue IPO |
| Issue Size: | 3 Cr. |
| Lot Size: | 6000 Shares |
| Issue Price: | ₹ 20 Per Equity Share |
| Listing At: | BSE SME |
| Listing Date: | Dec 03 2018 |
Promoters And Management:
Promoters of Roni Households Limited Company are: 1. Mr. Harish Sirwani 2. Mrs. Nidhi Sirwani
Recommendation on Roni Households Limited IPO:
Review and Recommendation of Roni Households Limited IPO from IZ team is: Under Analysis
Lead Manager of Roni Households Limited IPO:
Registrar of Roni Households Limited IPO:
Company Address:
Roni Households Limited Plot No. F - 55, Addl. MIDC Area, Ajanta Road, Jalgaon - 425003, Maharashtra Phone No: +91 77965 42369 Email: info@ronihouseholds.com Website: www.ronihouseholds.com
Bid Details of Roni Households Limited IPO as on
22 Nov 2018 | 11:58:03 PM
| Category | No.of shares offered | No. of shares bid |
| --- | --- | --- |
| | 708,000 | 342,000 |
| | 708,000 | 1,248,000 |
| | 84,000 | 84,000 |
| | 1,500,000 | 1,674,000 |
| | |
| --- | --- |
| QIBs | No |
| QIBs+HNIs Subscription | 0.48X |
| Retail Subscription | 1.76X |
| Total Subscription | 1.12X |
Discussion on Roni Households Limited IPO: